Nature-Com-Village back to nature...
Veröffentlichungsdatum: 26. April 2019

Letzte Änderung:

8. Mai 2019

Still open/ Noch offen (Karibik), Costa Rica
Presentation of our Nature-Com-Village-Project
Our settlement is intended for all loving people in the world. Regardless of which origin, religion, language, diet, age, gender, skin color, etc. All those who want a free happy, healthy, close to nature, loving, self-sufficient life, in harmony with nature, humans and animals. To all those who want to realize themselves in this life and want to experience their daily routine and their favorite activities independently. They want to do what pleases them instead of having to earn money. However, if you just want to lie down in the hammock, drink alcohol and let yourself be supported by the community, you're in the wrong place here. We see ourselves as enterprisers, back to nature and not as refugees, from a destructive and exploitative society. Splitting criteria (such as political left or right, faith, origin, etc.) are uninteresting and undesirable to us. No one is forced to do anything he should believe or know. Everyone has their liberties as long as he does not violate the freedoms of the community. For this purpose, rules are introduced that make a loving, functioning community life possible and to which everyone is entitled to adhere. Social status, finances and consumption were the values ​​of the previous culture. Our new values ​​are based on love, compassion, fellowship, justice, freedom, beauty, harmony, symbiosis, peace, joy, dance, song, socializing healthy food, but no drugs, alcohol or any negative technologies and sounds. The settlement is designed so that we will have minimal fixed costs, as everyone will create their own private, cheaply built apartments. Anyone can plant the permaculture plants he likes to harvest on the area near them. Self-responsibility means that everyone lives so that the community is positively influenced by it. There will be many opportunities to get involved and to realize yourself. An independent school, a university, medical care, shops and workshops are also planned.
If you feel positive and would like to participate, you are welcome to contact us and express your interest. The others are allowed to stay in the hamster wheel.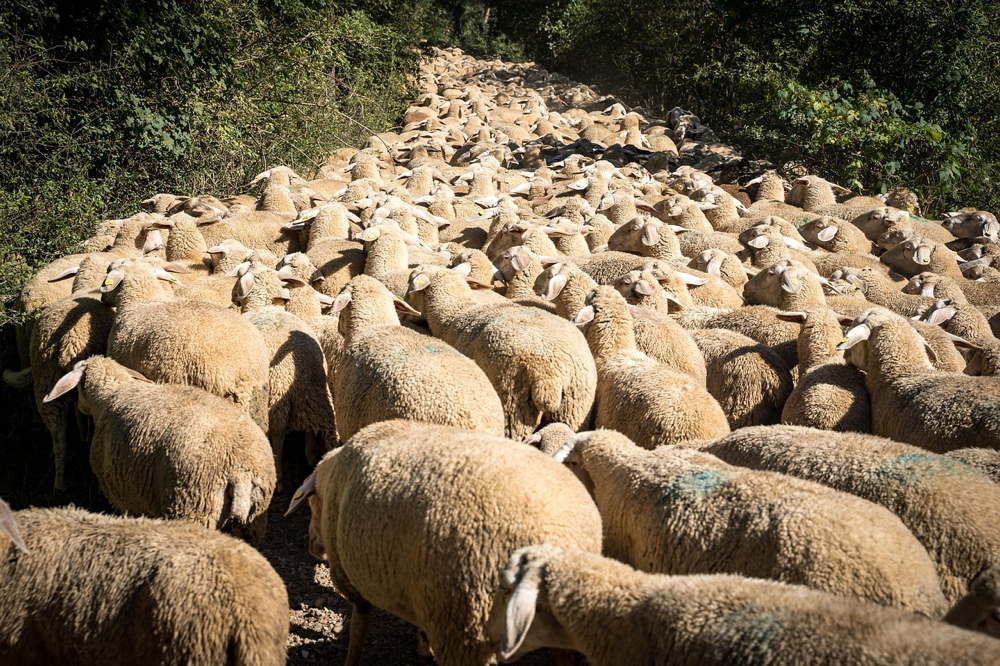 26.04.19
As you can see in the picture, there are 4 different phases in the Nature Village project. Our project is currently still in the development phase. We have not yet decided on a land and a special plot. First, we need contact and the help of pioneers. We call on all developers, planners, land owner and financiers, as well as all professionals, to support and help us now in this phase. In the next phase, we will add craftsmen and then nature designer. Only when the first houses are habitable, the first ComPeople (community people) can move in. No matter how you want to participate, it makes sense to get in touch now, as the seats are limited. And who comes first, the first serves.
We look forward to hearing from you. Please let us know if you see yourself as a pioneer, craftsman, nature designer or ComPeople. We would also like a meaningful description about you, your skills experience and preferences, as we may be allowed to make a selection. Please use our contact form: https://combungalow.jimdofree.com/kontakt/
If everything works out, we'll see each other soon.
Sunny greetings
LEO & MARIA
Inserat auf Social Media teilen:
67 views

Nützliche Informationen
Bitte beachten, dass dieses Inserat von anderen Nutzern eingestellt wurde und es sich dabei nicht um Inhalte des re:Gaia Connect-Teams handelt. Die Richtigkeit der Inhalt wird nicht garantiert
Bitte beachten, dass beim Kontaktieren des Inserenten die eigene E-Mail-Adresse für den Inserenten sichtbar wird
Vorsicht bei Abmachungen oder persönlichen Treffen. Immer mit Bedacht und Vorsicht handeln!
re:Gaia-Connect ist nicht in der Kommunikation zwischen den Nutzern involviert und übernimmt keine Verantwortung für mögliche Schäden
Relevante Inserate
Selbstversorgung und kreatiefe Gestaltung auf dem hessischen Mittelgebirge.33 Jahre Erfahrung.Das Projekt ist kommerzfrei!..........https://www.hessenschau.de/tv-sendung/hessenschau-vom-18082019,video-99668.html.............https://selbst-versorgung....

Gemeinschafts-Projekte - Sonstige

Windeck an der Sieg (NRW, Rheinland Pfalz)

27. August 2019

Susanne Spülbeck

Leben in Gemeinschaft ist ein Experiment ohne Blaupause – das Wagnis, Utopien auszuprobieren und vorgegebene Wege zu verlassen. Längst steht nicht mehr nur die Ökonomie im Vordergrund, sondern es geht uns immer mehr um neue und liebev...

Gemeinschaftsgärten

Nova Friburgo (Rio de Janeiro)

13. August 2019

Eco Caminhos

Eco Caminhos is an eco farm in Brazil, situated in the beautiful mountains of Nova Fribugo, where we work with bioconstruction, organic farming, and permaculture. We offer volunteers the chance to become a part of our project and live in our internat...